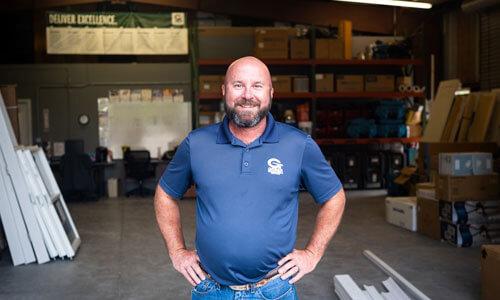 Brian Wiggs
Project Manager
Brian Wiggs works for GCS Restoration as a Project Manager. His responsibilities span a wide range, addressing the concerns of the client to the sub-contractors and suppliers, the municipalities, and Green staff members and management. Project Managers are responsible for ensuring that every job runs smoothly and on schedule, providing each client with a quality finished product, peace of mind, and a sense of pride.
Brian has been with Green Construction Services since 2004, including 12 years of hands-on building construction experience. He has expertise in remodeling and fire damage restoration, as well as in water and mold remediation and restoration.
When he isn't hard at work improving someone's property, Brian likes to find time for some fishing. Born and raised in Lakeland, he still lives here with his wife, Kristi, and their children. The Wiggs' have five kids, ages 5 to 24 (no, that's not a typo). They attend Legacy Christian Church.
Back To Our Team